We've finally added one more favorite snack for your best friend – Wild Duck!
Wild Duck
We are so proud that we've finally launch our new star here at Raw for Paw, Wild Duck! Wild duck is a collective name for several different ducks, the one we've have in our treats is mallard. The meat of the mallard is quite dark and fine-grained and what difference the meat from the wild duck apart from other wild birds is that it contains less fat.
With our long freeze-drying process, we retain the flavor while the scent is very mild – making these perfect to carry in your pocket as a daily treat for your dog!

The treat are dry and doesn't crumble
100% wild meat
Very flavorful
Contains all natural nutrients in the meat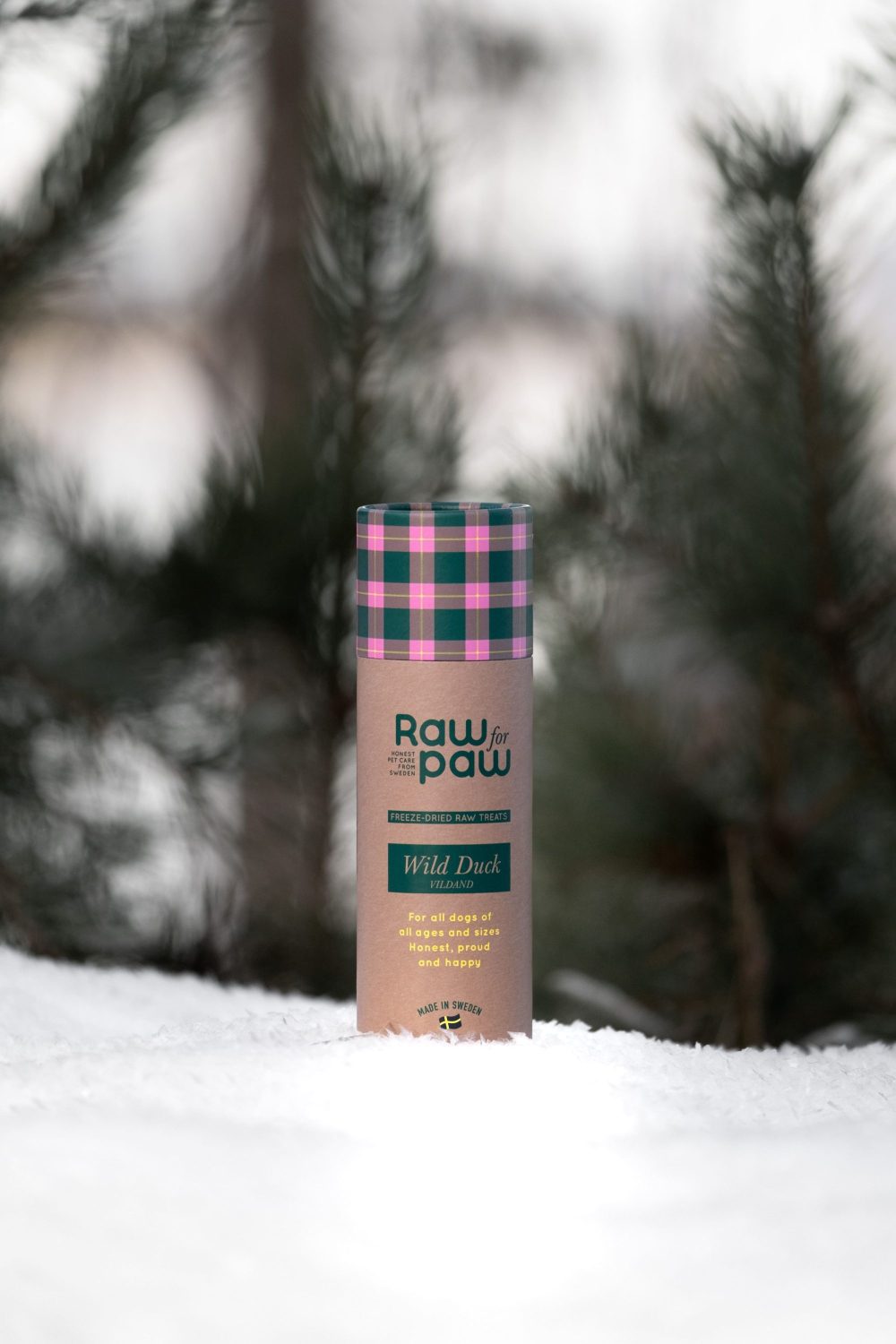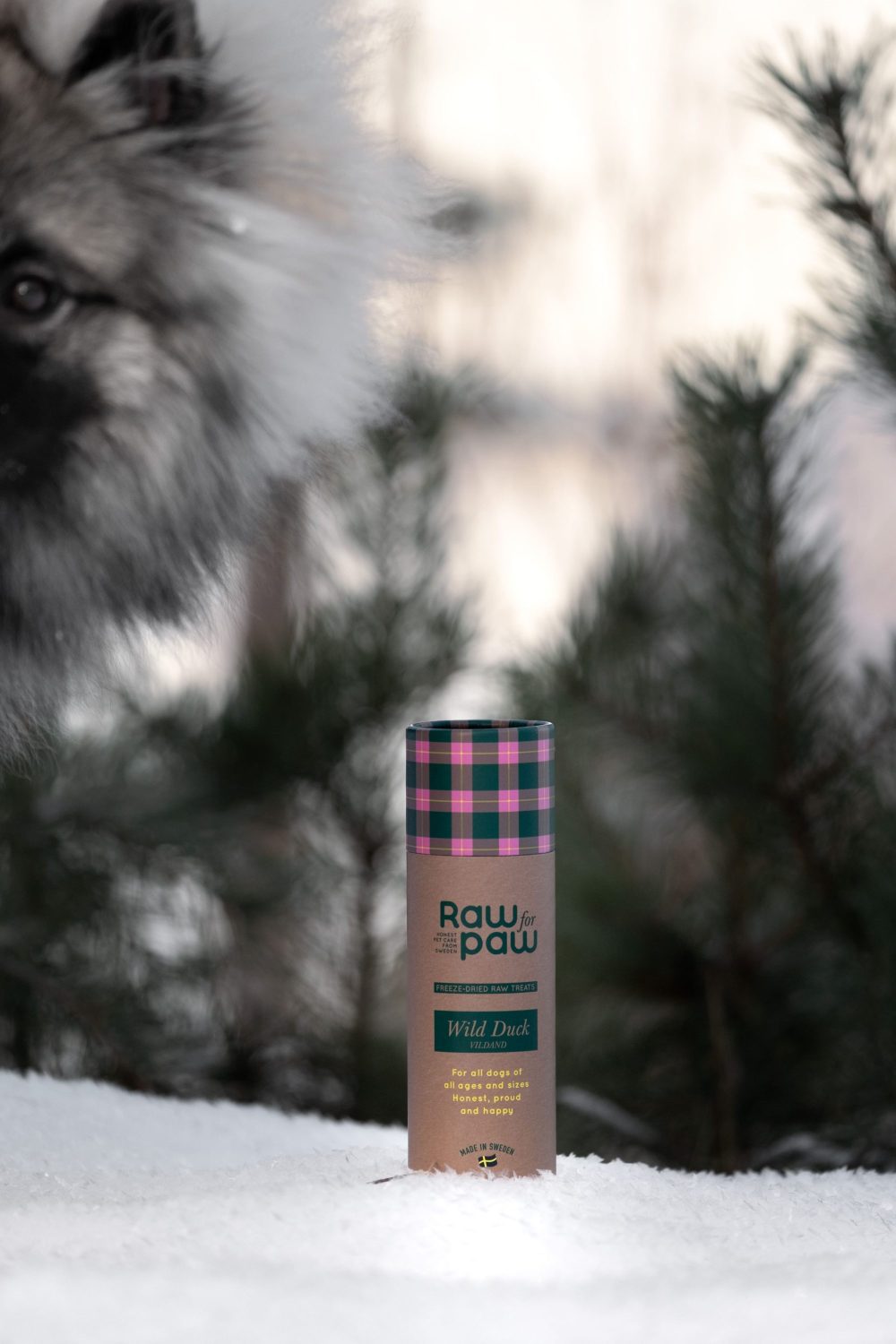 So, what makes freeze-drying unique?
You may be thinking 'why should I buy freeze-dried treats for my dog?'. Great that you're wondering! Unlike the production of traditional dog treats, freeze-drying occurs without heat. This results in us retaining all the natural nutrients in the treat without it deteriorating, and therefore, we don't need to add anything later. The water transitions from solid form to gas form, without boiling.
We freeze-dry our treats for about 24-36 hours, depending on how much treat is dried at the same time. The treats are dried in our factory in Småland, Sweden and all our ingredients origins from Nordic countries. 
Our freeze-dried pieces are about 10 mm in diameter, making them the smallest on the market and therefore perfect to use as enrichment treats for your dog, or why not cat?
Raw for Paws treats have a soft consistency, making them particularly appreciated by older dogs or dogs with tooth problems. Wild duck is slightly crispier on the surface but still very chewable.
What is the difference between the tubes and the bags?
The tubes, the cylindrical packages, are our wild series. They contain 100% meat from wild animals in the Nordic countries.
In our bags it's 97% meat from farm animals and 3% lingonberries and nettles. Here it's meat from parts such as spleen, liver, lung, and cartilage. These are parts of the animal that can be sold as food, but for commercial reasons it doesn't, which means that we can take care of these parts instead of throwing them away. Great, right?
We've also added lingonberries and nettles to this series. These are Nordic berries that contain a lot of antioxidants and are a good source of Vitamin C, iron, folic acid, and calcium.
Did we miss anything? Then we'd be happy to chat more with you! You can send us a message on our Instagram https://www.instagram.com/rawforpaw/ or email us at woof@rawforpaw.com 🐾